3 Bed / 1.75 Bath / 1,174 sqft / .25 acres Lot Size
$749,000
Walking up to this pristine, white house, a sweet cabana nested between seating areas invited me to stop and take in the view. The fragrant fruit trees scattered across the property made it easy to linger on the outdoor patio. The house itself is clean with modern features, but relaxed in design. It's undergone a full renovation, and each space feels intentional.
Cabana
You guys keep going, I'll catch up.
Blue Door
Begins the path up to the house.
Front Entrance
Cacti on a white backdrop - so California.
Living Room
The natural wood window and door frames continue throughout the house.
Kitchen
Open layout makes it airy.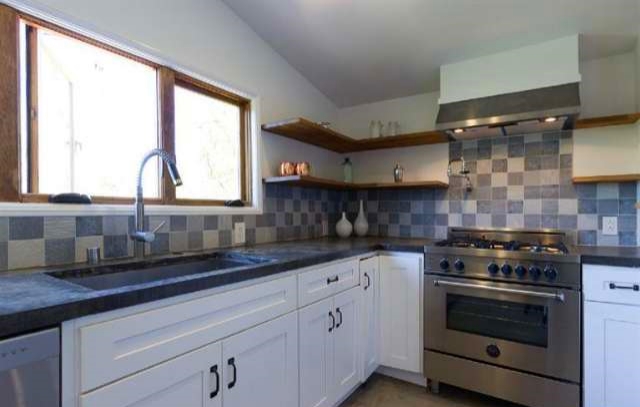 Bedroom 1
I love how bright all the rooms were.
Bathroom 2
Black clawfoot tub, because why not.
Basement
I love a good artist bunker.
Let's go see it together. If you want more info, call me at 323-559-8865 or email me.
Listing courtesy of Rene Wiebensohn, John Aaroe Group Inc.